Which members of the Abe Cabinet deserve to be fired?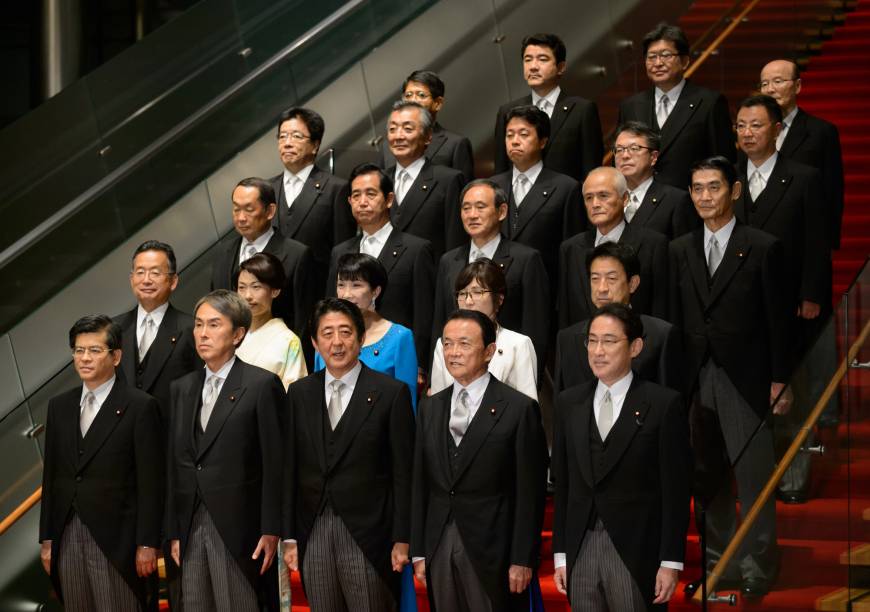 It's that time of year, and the hills of Nagatacho are alive with the sound of musical chairs — Japan's leadership game with the objective of changing the subject, not the tune.
Prime Minister Shinzo Abe has multiple reasons to pick this moment for a Cabinet reshuffle: the drip, drip, drip of scandals involving school operators from Osaka to Okayama; the unpopular conspiracy bill his ruling coalition railroaded through the Diet; the omnipresent and widely detested battle to amend the war-renouncing Constitution. And finally there's Abenomics, which after five years hasn't even boosted wages 2 percent, much less inflation.
Not that it'll do any good, but when the music stops who should be left without a chair if Abe really wants to reboot his government and stabilize his sliding support rate?
Taro Aso: Yes, Abe needs the support of this 76-year-old power broker in faction-obsessed Nagatacho. That's how Aso remains deputy prime minister despite his many verbal gaffes and penchant for dozing off in the Diet. But why not pass the finance portfolio off to someone with a touch more vigor and intellectual curiosity at a moment of upheaval in the global economy?
Abe hasn't achieved any of the structural changes he pledged in........

© The Japan Times
visit website