Abe's clean energy opportunity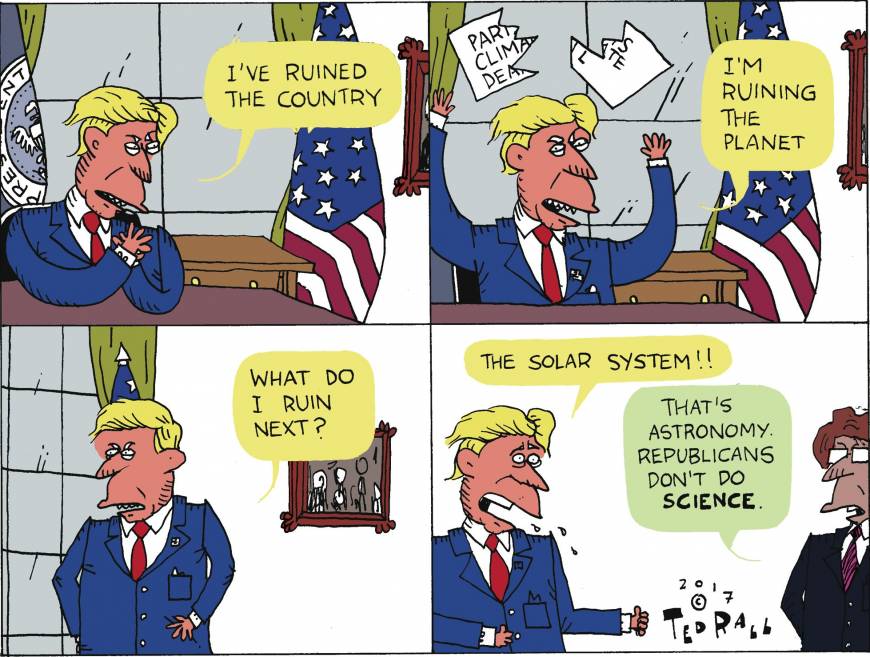 U.S. President Donald Trump's betrayal of the Paris climate accord provoked something extraordinary from Tokyo: criticism. Since the start of his presidency in January, Prime Minister Shinzo Abe's Japan turned a blind eye to Trump's bluster and unilateralism. America shirking its environmental responsibilities, though, proved an indignity too far for its most important Asian ally.
Environment Minister Koichi Yamamoto minced no words about Trump's "decision to turn his back on the hard-won wisdom of humanity." Yet there's another bit of hard-won wisdom that both Abe and Yamamoto must internalize, and fast: how Trump's coal fetish is a huge opportunity for Japan.
The conventional wisdom is that China is the big winner as President Xi Jinping fills the global leadership void. It's sad, but true, that by dragging America back to the 20th Century, Trump is ceding the renewable-energy arms race of the 21st to Chinese solar, wind and battery companies. It's also true that Japan is uniquely positioned to help China, India, Indonesia and other upstarts avoid choking on their rapid growth — and profit greatly amid the process.
Just ask Tesla billionaire Elon Musk, who turned to Panasonic for help launching his $5 billion lithium-ion gigafactory in Nevada. Musk views Panasonic's expertise as key to accelerating a solar-energy revolution that........

© The Japan Times
visit website