Why I'm still happy Hillary lost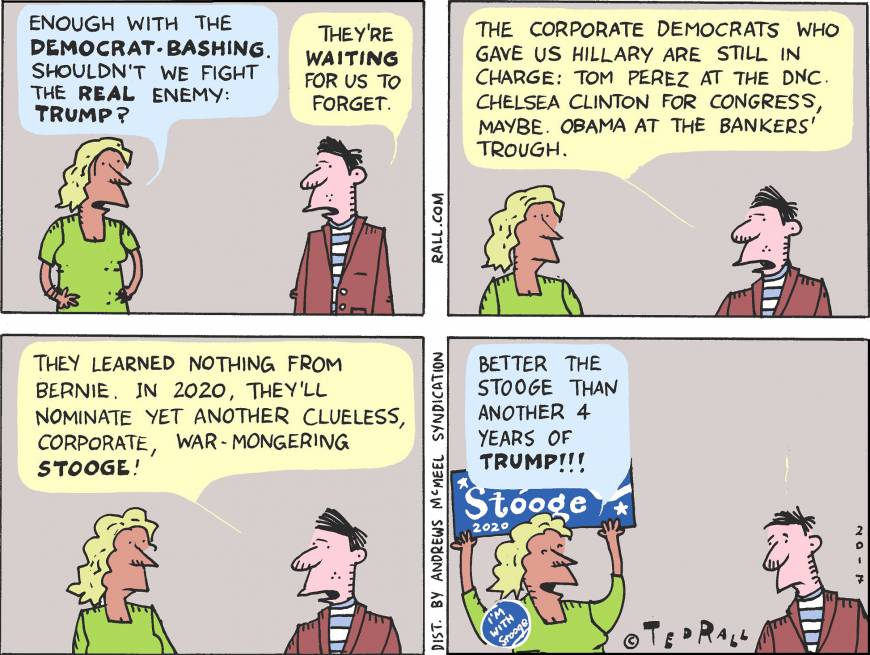 NEW YORK – His fans hoped he was another Ronald Reagan. His critics thought he was Adolf Hitler. Who would have guessed that, a hundred days into a presidency few besides me saw coming, Donald Trump would look like Jesse Ventura?
Largely forgotten today, former wrestler Jesse "The Body" Ventura" shocked the political world by defeating both major party candidates for governor of Minnesota in 1998. As an independent without party support, however, Ventura couldn't govern effectively.
The parallel isn't exact. Unlike Jesse, Trump was the nominee of a major party. A closer analogy here is Arnold Schwarzenegger, the body builder/actor who won California's gubernatorial recall election in 2003. California's Republican establishment initially resisted Schwarzenegger but, as the national GOP did last year, reluctantly embraced the arriviste after he emerged as the clear leader in the race. Even so, as an insurgent candidate Schwarzenegger neither fully gained the trust of state Republicans nor seduced a significant number of Democrats. His legislative record was lackluster.
It's hard to see how Trump can achieve many of his major policy objectives leading a deeply divided Republican Party that barely trusts him against Democrats who have nothing to gain by lending him a hand. Which is why Obamacare repeal failed, Obamacare Repeal The........

© The Japan Times
visit website