What do the Democrats want? No one knows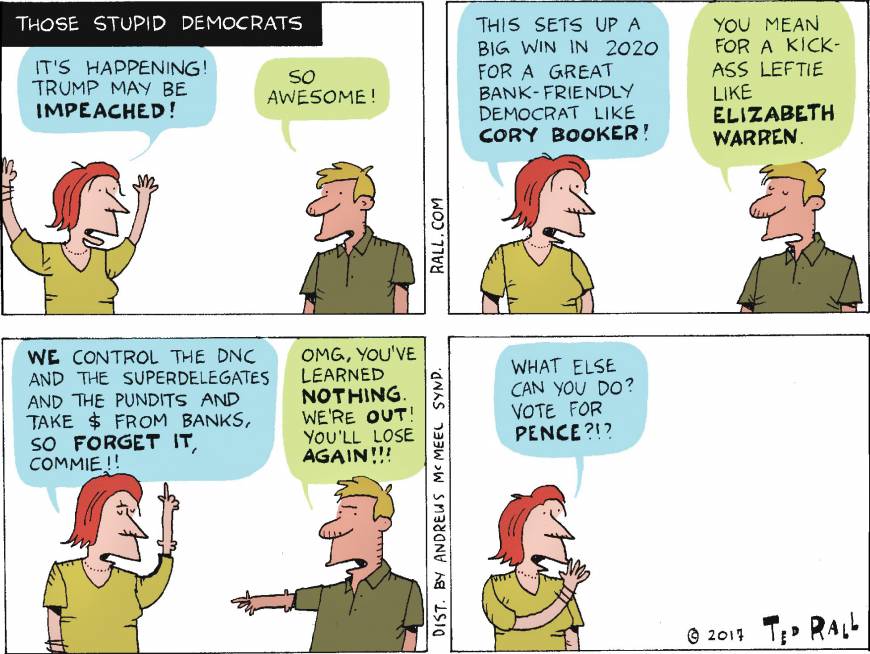 NEW YORK – In the 1970s, when I was a kid, I asked my mother to explain the difference between the two major parties. "Democrats," she explained, "are the party of the working man. Republicans represent big business."
She was a Democrat, obviously. Still, I'm sure Republican families had their version of my mom's binary, perhaps something along the lines of: "Republicans believe in less government and more hard work. Democrats want high taxes and welfare."
The two-party system was easy to understand. Now it's a muddled mess — especially if you're a Democrat.
Today's Democratic Party relies on big corporations, especially big Wall Street investment banks, for campaign donations. The old alliance between the party and labor unions is dead. Democrats support trade deals that hurt American workers. When the economy tanked at the end of the last decade, President Barack Obama left laid-off workers and foreclosed-upon homeowners twisting in the wind; he bailed out the banks instead. Hillary Clinton, who supported the TPP trade deal before she was against it, promised bankers she'd be their friend if she won. Whatever the Democrats are now, they're not the party of working Americans.
So what is the Democratic Party now? What does it stand for and against?
I honestly don't know. I'm obsessed with politics. So........

© The Japan Times
visit website