Time for a real passenger bill of rights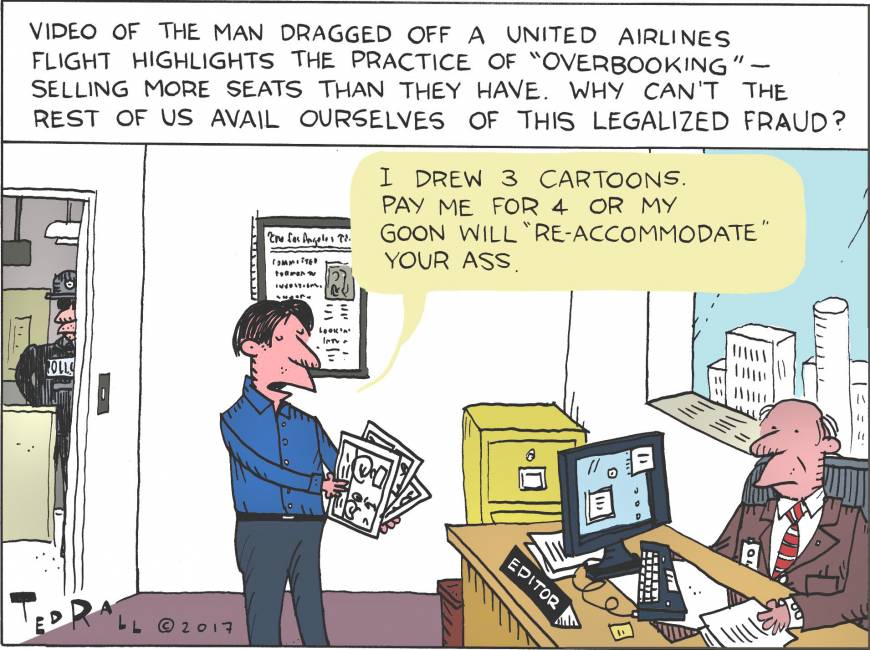 NEW YORK – The violent ejection of a United Airlines passenger from a flight bound from Chicago to Louisville appears to have marked a long-awaited turning point. David Dao, 69, suffered a broken nose, lost two teeth and faces reconstructive sinus surgery. At last, America's long-suffering flying public is crying as one, have you commercial airlines no shame?
Americans have been mad as hell. Now, it seems, they're not going to take it anymore.
How will the politics of protecting travelers from rapacious — and sometimes brutal — air carriers play out? With the Republicans in control of all three branches of government, will this moment pass without significant legislative action as did the mass school shooting in Newtown, Connecticut? Or will U.S. President Donald Trump's Congress be forced to act?
Thanks to nickel-and-diming us with $30 baggage and seat fees, the airlines are raking in billions. So they can easily afford changes that benefit consumers but cost their bottom lines.
Even the IRS is more popular than the airlines. So politicians aren't taking any risks by taking them on.
Now is the time to act. Consumer advocates should set a high bar for their demands — and insist that Democrats get behind them. Dems should be able to partner with Republicans on this one;........

© The Japan Times
visit website