Democrats' Russian obsession makes them look dumb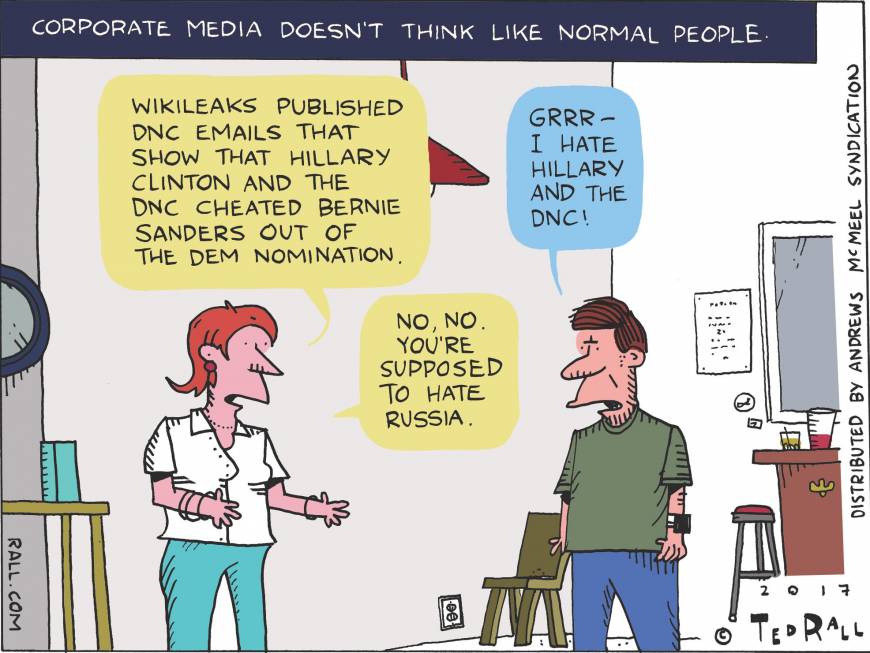 NEW YORK – They got Al Capone for tax evasion — only tax evasion. It wasn't very satisfying for his prosecutors. But they couldn't prove murder or racketeering. So they got him where they wanted him: behind bars. It wasn't elegant. But they got the job done.
Congressional Democrats need some of that Prohibition-era pragmatism. They want Donald Trump impeached. But unlike Capone's tormentors, Dems are largely ignoring Trumpy crimes they can prove in favor of those they can't — Russian "election hacking" that may not have happened at all.
Democrats seem determined to maintain their status as a political version of the gang that couldn't shoot straight.
Day after day, Democratic leaders and their allies in corporate media have been going on and on about how "Russia hacked the election." Exactly what they mean by "hacking" been so........

© The Japan Times
visit website