The problem with Oliver Stone and other friends of Vladimir Putin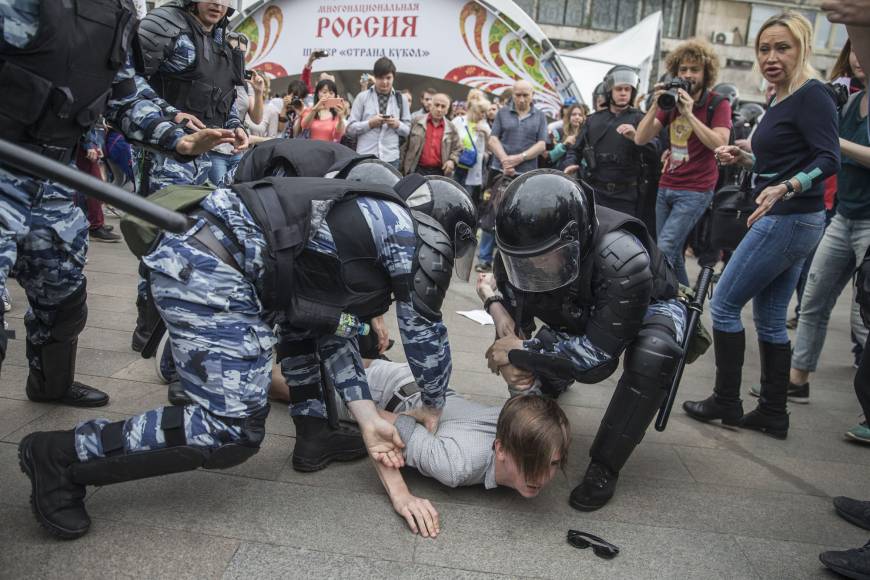 LONDON – Tens of thousands of anti-Putin protesters took to the streets last week, chanting "Russia will be free" as they demonstrated in major cities and medium-sized towns. Hundreds were arrested; some were beaten. Alexei Navalny, the organizer and now undisputed leader of street-level opposition, was sentenced to 30 days in prison.
These were the most widespread protests since Moscow put down the last lot in 2012 and passed tougher laws to stop them happening again. Since then, Russian President Vladimir Putin won another presidential election, invaded Crimea and saw his approval rating soar above 80 percent in spite of a falling Russian economy.
The difference from those marches of five years ago is that they are directed more precisely at Putin in particular and corruption in general. Navalny has taken aim at Russian leadership before. Last September he circulated a drone-shot video showing Prime Minister Dmitry Medvedev's vast, luxurious estate — allegedly a gift from an admiring oligarch. Medvedev's approval ratings declined, but the allegations against the prime minister did not touch the president's command of public trust. Now, however, Navalny — still little known beyond Moscow — has seen that the metropolitan young want a more powerful and visible target for their disillusionment — one who bears ultimate responsibility for the state of Russia.
Putin........

© The Japan Times
visit website