Tokyo poll offers Abe an opportunity to take a long, hard look in the mirror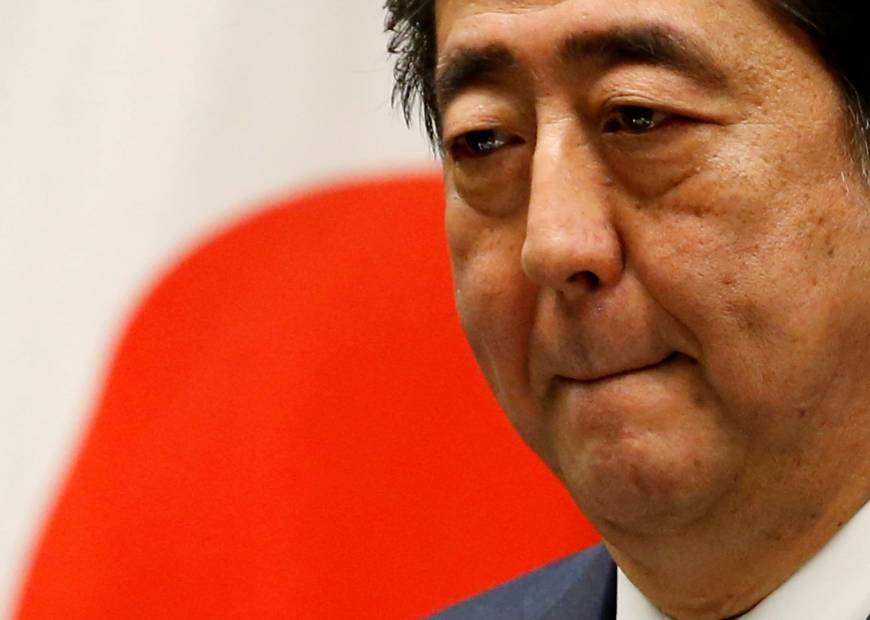 Pity Prime Minister Shinzo Abe's apologists and press secretaries, faced with the thankless task of defending the indefensible, fighting off an aroused media, and an opposition that smells fear and cover-up. And now, dealing with a stinging setback in the Tokyo assembly elections — one that served as a referendum on Abe and the first opportunity voters had to register their displeasure over his recent scandalous behavior.
The sharp rebuke from the electorate was a response to his behavior in riding roughshod over the Diet, and what the public believes to be his abuse of power in doling out favors. Just before the elections he put on a show of contrition and humility over his undignified performance in the Diet, jeering and belittling opposition lawmakers like a petulant frat boy, but the act seemed more perfunctory than sincere.
During the campaign, opposition parties accused Defense Minister Tomomi Inada of violating the law by suggesting that she and the Self-Defense Forces back a Liberal Democratic Party candidate, while a fishy explanation about fund-raising by former education minister Hakubun Shimomura tied him to the Kake Gakuen veterinary school scandal, reinforcing public skepticism about money politics.
We have witnessed Abe's peak and he is now a diminished leader, with the aura of invincibility he projected since December 2012 now gone. The arrogance of power has been his undoing, and the public and his rivals have discovered his feet of clay. The aces up his sleeve are an opposition in disarray and an absence of strong contenders within the LDP, but the public mood has swung sharply against a man who was once the Teflon........

© The Japan Times
visit website