The slippery slope of appeasement in Bangladesh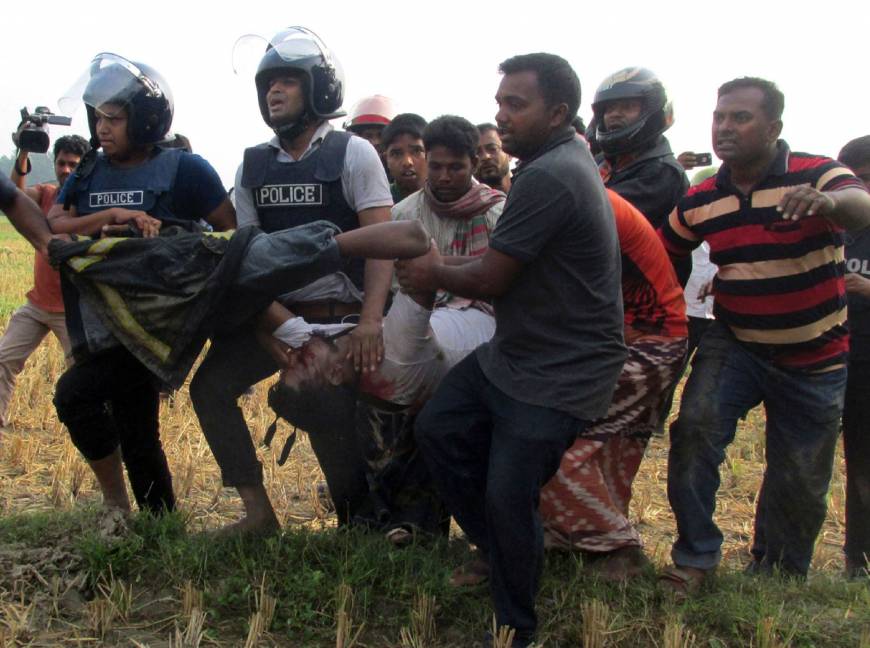 Appeasing hard-line Islamic groups by conceding to their demands for what seem like symbolic reforms or minor policy shifts is a counterproductive dead end. Rather than quelling demands, clerics become emboldened and portray such concessions to followers as validating and thus empowering. Such unelected religious hard-liners are pressuring Bangladesh's elected government to embrace Islamic values as they define them, resorting to street protests and inciting violence to achieve their aims.
Secularists may believe that appeasement is a one-way road to perdition, but the current secular government lead by Prime Minister Sheikh Hasina and her Awami League party is in election mode and overly eager to make concessions to broaden its appeal. During a recent visit I met with academics, journalists and a prominent novelist who shared their misgivings about the current state of play.
This year the banned religious-based party Jamaat-e-Islami, along with other Islamic groups, condemned part of the nation's traditional April new year celebrations known as Pohela Boishakh as haram, or forbidden in Islam. These celebrations, recently awarded UNESCO World Heritage status, include the raucous and colorful procession known as the Mongol Shobhajatara, which features dancing and large carnival floats depicting animals, dragons and other motifs careening through the crowds. This is what Jamaat leaders object to, in addition to intermingling of the sexes, alleging that the parade includes "anti-national cultural elements" because it celebrates Hinduism and the birth of Krishna.
Religious hard-liners believe this is yet another manifestation of what they view as a conspiracy to destroy........

© The Japan Times
visit website