Escalating threats to secularism in Bangladesh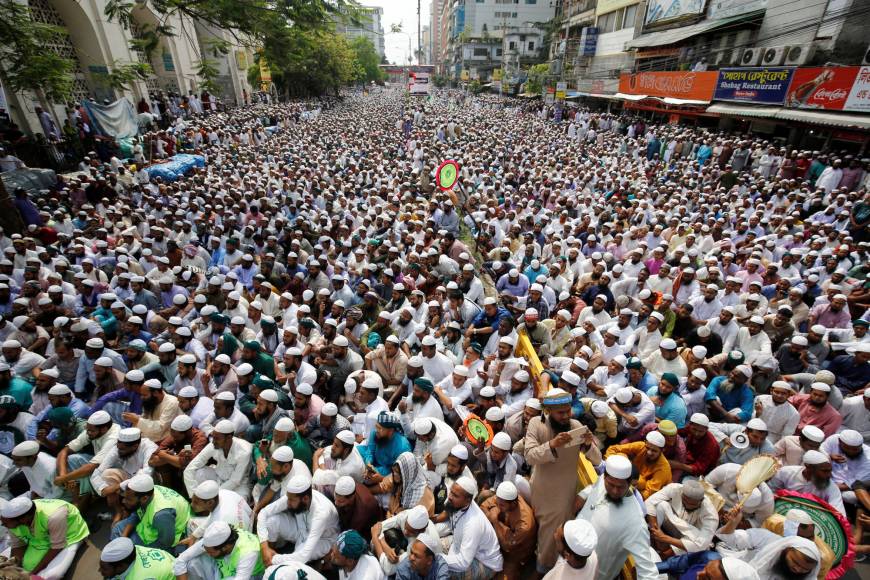 Prior to a recent trip to Bangladesh, I read the online Dhaka Tribune to get a feel for what is going on there, and I couldn't help but notice a fairly high degree of violence involving state security forces and Islamic militants, including airport suicide bombings and a siege of an extremist group's hideout that resulted in significant casualties. But none of this mayhem made it onto the prominent Western media's radar screen, except for The Economist.
There was no shortage of reporting about Syria, Yemen, Afghanistan, Turkey, Rohingya refugees in Myanmar and the defeat of the Christian ethnic Chinese incumbent in the Jakarta gubernatorial elections by an opponent who shamelessly played the Islamic card, all of which demonstrates that troubles in the Islamic world occupy a very competitive space that suffers from a limited media attention span.
Dial back to last July 1, when the world suddenly discovered with a vengeance the seriousness of the threat from Islamic extremism in Bangladesh. The Holey Artisan Bakery terrorist attack left 29 dead altogether, including 20 hostages, of which seven were Japanese engaged with development projects under the auspices of the Japan International Cooperation Agency. It was a grisly incident that shocked Dhaka society because it occurred in an upscale neighborhood where the wealthy and expats gather, and three of the five youthful terrorists were disaffected men from relatively privileged backgrounds. This discovery sent shudders up the collective spine of the nation's elite because it meant "they" are now "us."
Knowing that most militants are from deprived backgrounds is not........

© The Japan Times
visit website