Asia lags Taiwan in accepting LGBTQ equality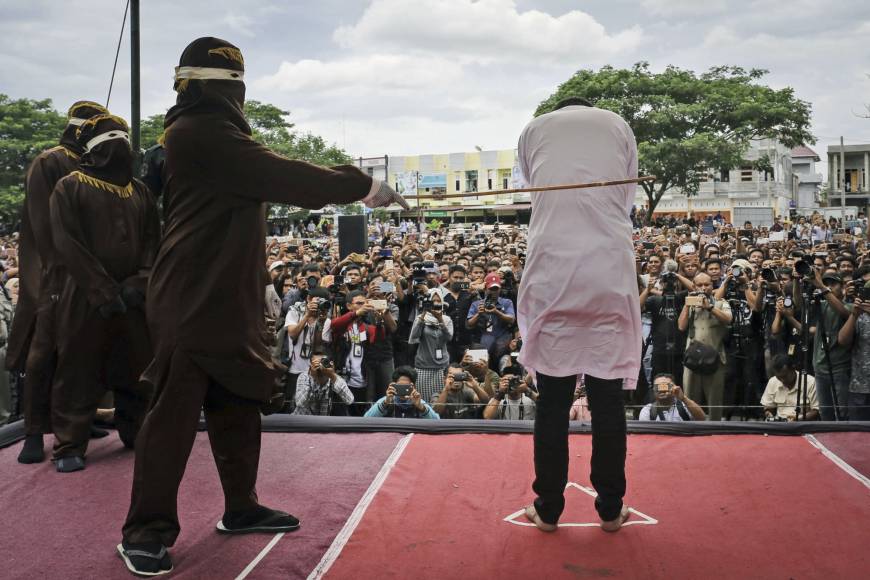 On the morning of May 24, I watched a televised public caning of homosexuals in Aceh, Indonesia. The pair were surrounded by a jeering, hostile crowd of 2,000 onlookers apparently eager to watch the painful humiliation of two consenting adults who had harmed nobody.
Later that day Taiwan's Council of Grand Justices ruled that it is unconstitutional for the country to deny individuals of the same gender the right to get married. This landmark ruling paves the way for same-sex marriage, but as Jason Hsu, a Kuomintang legislator who has been involved in promoting an amendment to the civil code in favor of marriage equality, told me, "Time is running out for Taiwan, as the elections are slowly approaching. Since the legalization of same-sex marriage is still an uncertainty, it requires immediate action."
Taiwan remains, alas, an exception in a region blighted by bigotry and intolerance of diversity. William Yang, a Taipei-based journalist and gay activist, asserts, "With today's ruling, Taiwan successfully cements its reputation as the 'LGBTQ Capital in Asia' and a beacon of progressive values, after several countries in the region witnessed increased persecutions of the LGBTQ community."
While many Taiwanese are celebrating this victory for human rights and the dignity of an oppressed minority, there is still a ways to go before this laudable goal is actually realized. It is a remarkable ruling, however, that has dramatically increased pressure on the legislature to act. And even if the Legislative Yuan fails to act by the end of May 2019, respected Taiwan-based blogger Michael........

© The Japan Times
visit website