Dôvera a dôvera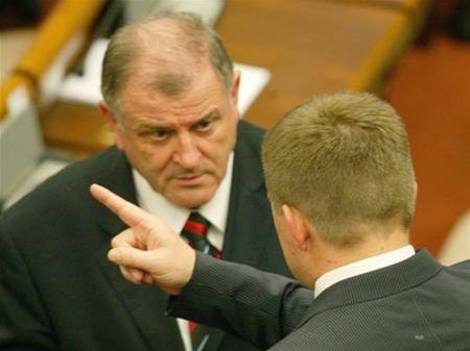 Vždy keď sa hlasovalo a on bol poslancom (2002, 2005), bol neprítomný. Klub Smeru sa zvyčajne zdržal hlasovania vtedy, keď sa to fakticky rovnalo odmietnutiu návrhu, alebo bol priamo proti, keď si to parlamentné počty vyžadovali.
Zatiaľ čo predseda sám nehlasoval, najsilnejšia strana na Slovensku nikdy nepustila návrh na zrušenie amnestií do záverečnej fázy. Iba raz. Návrh poslancov za KDH vo februári 2012 prešiel až do tretieho čítania, aby ho tam poslanci Smeru stopli, zdržaním sa. Návrh Jána Budaja, ktorý sa ocitol v druhom čítaní, nie je novinkou. Nádej, že by ho poslanci za Smer pustili cez záverečné hlasovanie, naráža na skúsenosť so všetkými doterajšími.
Novinkou je to, že Smer,........

© Pravda.sk
visit website