Aspoň niečo spoločné?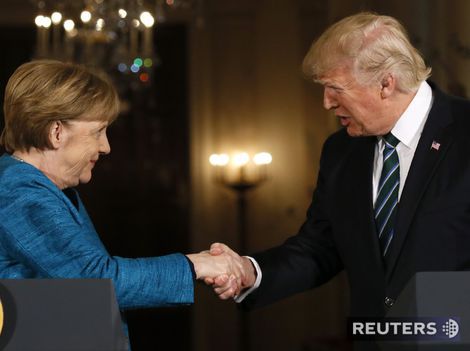 Významnejšie je, že i keby pravdu hovoril, skutočnosť by nebola o nič veselšia. Na rozdiel od odpočúvania európskych spojencov, ktoré vyšlo najavo vďaka Edwardovi Snowdenovi a ktoré potom musel Barack Obama osobne žehliť, na odpočúvanie Trump Tower počas volebnej kampane neexistuje žiadny dôkaz. Pravdaže, okrem konšpiračných nezmyslov šírených krajne pravicovým internetovým médiom Breitbart News, ktorého bývalý šéf Bannon dnes robí Trumpovi šéfporadcu.
Donald Trump je len zosobnením toho, čo sa celé roky varilo v hrnci americkej pravice.
Napokon, Trump to dobre vie, keďže verzia Bieleho domu, obhajovaná čoraz zúfalejšími prezidentovými podriadenými, už stihla prejsť viacerými zmenami. Od tvrdenia, že Obama osobne nariadil odpočúvanie, cez vytáčky, podľa ktorých výraz "odpočúvanie" netreba brať tak doslovne, keďže mohlo ísť o sledovanie či vyšetrovanie, až po verziu, podľa ktorej špinavú prácu za Obamu urobila britská vládna špionážna agentúra.
Nie, ani len to "odpočúvanie Barackom Obamom" nemajú Angela Merkelová a Donald Trump spoločné. Najväčší problém však je, že i keby mali, bolo by to žalostne málo. Nemali by mať líder Spojených štátov a faktická líderka Európskej únie predsa len toho spoločného o čosi viac?
Médiá sa pasú na vonkajších prejavoch, akými sú reč tela, Merkelovej výrazy........
© Pravda.sk
visit website