Veľkosnenie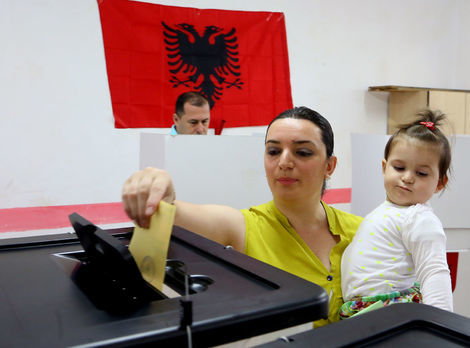 Problém je v tom, že táto idea je na etnicky zmiešanom území prakticky neuskutočniteľná a keď, tak len za cenu etnických čistiek. Srbi sa o to pokúsili v 90. rokoch a výsledok bol katastrofálny. Z "veľkých" snov zostali akurát tak veľké traumy.
Keď sa pred tromi rokmi uprostred futbalového zápasu medzi Srbskom a Albánskom nad štadiónom objavil dron s vlajkou Veľkého Albánska, bola to jasná provokácia, ktorej cieľom bolo upozorniť, že aj Albánci majú svoj "veľkoalbánsky" sen.
V apríli 2015 albánsky premiér Edi Rama vyhlásil, že zjednotenie Albánska a Kosova je........
© Pravda.sk
visit website